The statute of associate laboratory
The statute of associate laboratory is granted by the Ministry of Science, Technology and Higher Education to research institutions that are subject to an assessment and selection process, and assist the government on scientific areas when designing public policies.
Associate laboratories usually consist of research units or institutes from different universities. Técnico is proud to be part of seven Associate Laboratories, all of which combining three key aspects:
a strategic research agenda;
research excellence;
the necessary dimension to address research challenges with a global dimension.

Institute for Biotechnology and Bioengineering (IBB)
Thematic areas:
Industrial Biotechnology
Agriculture Biotechnology
Biotechnology and Environmental Chemistry
Health Biotechnology

Institute of Nanoscience and Nanotechnology (IN)
Thematic areas:
Micro and nanofabrication
Micro and nanodevices for nanoelectronics and nanomedicine
Nanomaterials: nanocharacterisation techniques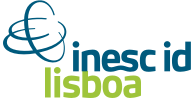 Instituto de Engenharia de Computadores e Sistemas em Lisboa (INESC-ID)
Thematic areas:
Digital Transformation and Citizenship
Life and Health Technology
VEnergy Transition
Security and Privacy

Institute for Plasmas and Nuclear Fusion (IPFN)
Thematic areas:
Controlled nuclear fusion
Plasma technologies and intense lasers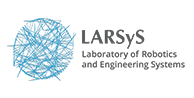 Laboratory of Robotics and Engineering Systems (LARSyS)
Thematic areas:
Complex Systems in Engineering and Science
Sustainable Urban Systems and Technologies
Energy, environment and sustainable economic development
Ocean Systems Technology
Ocean Resources and Ecosystems

Instituto de Telecomunicações (IT)
Thematic areas:
Wireless communications
Optical communications
Networks and multimedia
Basic sciences and enbling technologies

Laboratório de Instrumentação e Física de Partículas (LIP)
Thematic areas:
Experimental High Energy Physics and Astroparticles
Radiation detection instrumentation
Data acquisition and data processing
Advanced computing
Medical Physics
Associated Laboratory for Energy, Transports and Aeronautics (LAETA)
Thematic areas:
Energy
Transports
Aeronautics